Mockle MaaS is a new service to enjoy Kawachinagano City more conveniently & economically. Find a place you want to visit and search how to get there. Buy and use special tickets and coupons. With "Mockle MaaS," everything is completed on your smartphone, so please enjoy sightseeing in Kawachinagano.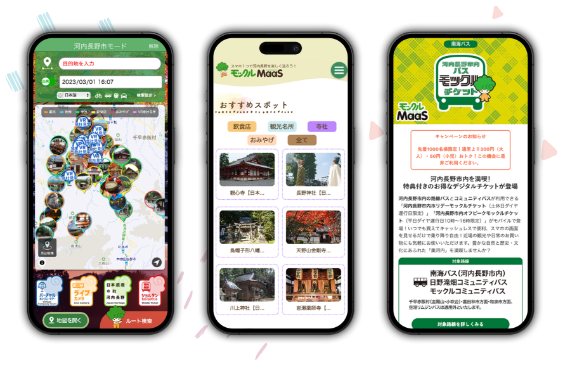 Mockle MaaS is available free of charge. In order to use convenient features such as ticket purchase and route search, you need to download the application. *Free JID registration or Plus mode registration is required to use some functions.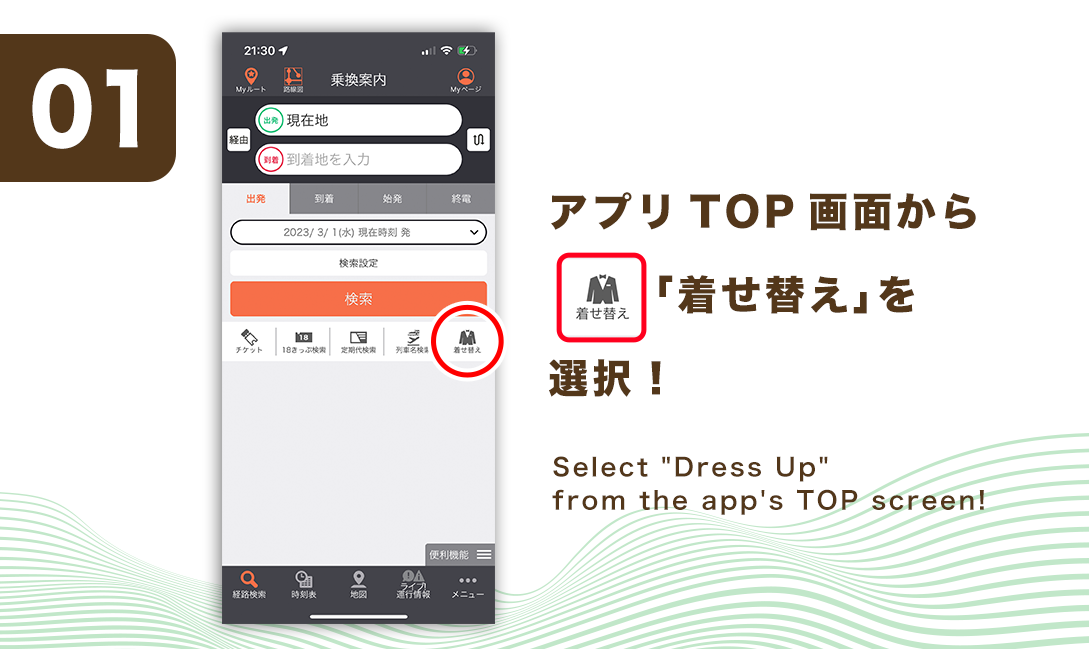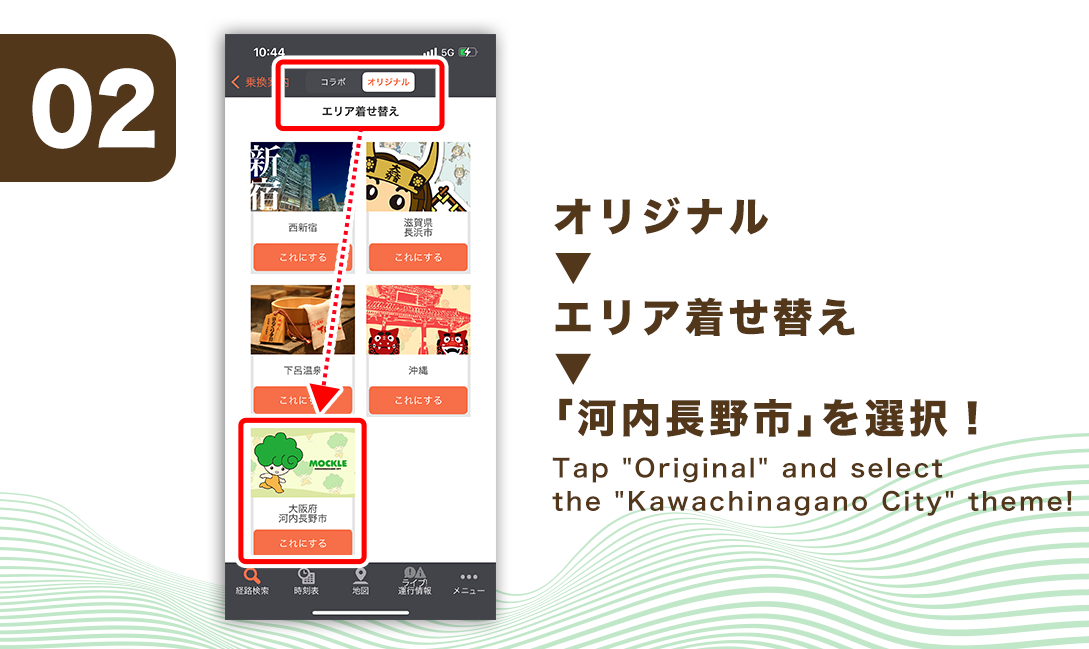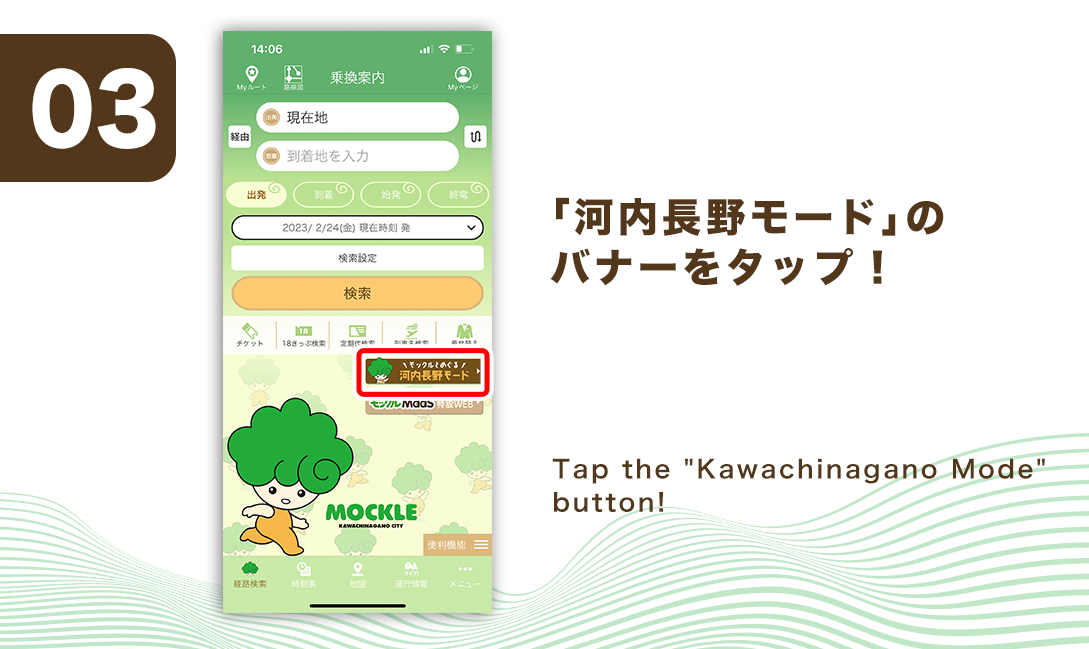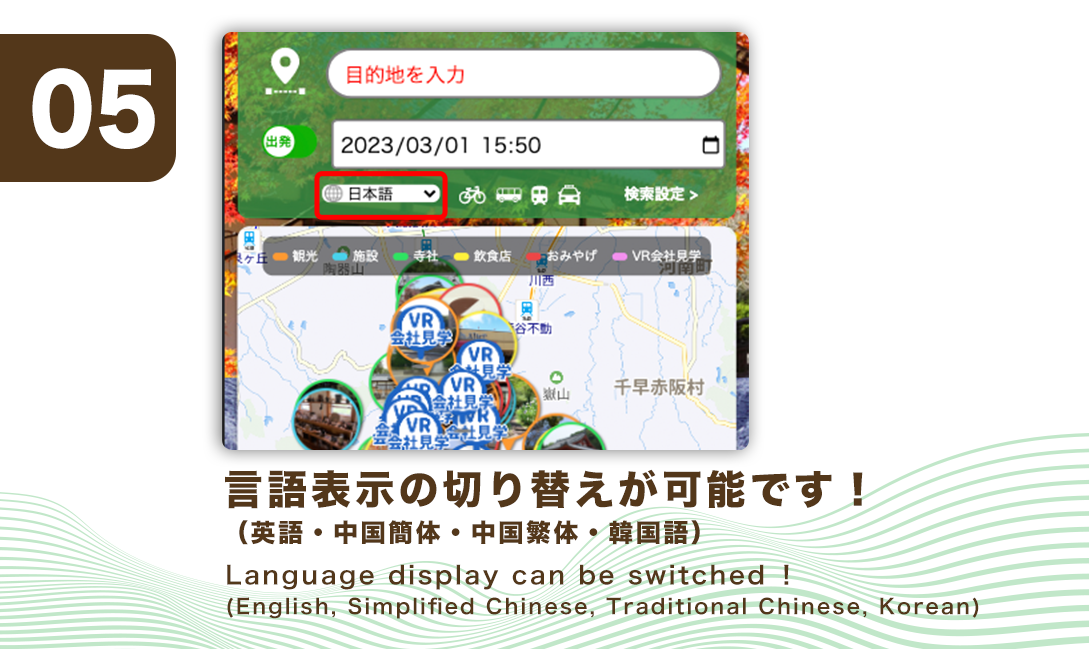 ※The Japanese version of the "Transit Guide App" is required to use this service.
STEP 1. Please set the language setting of your device to Japanese.
STEP 2. Download the app from the store.(↑The link button to the store is at the top.)
STEP 3. Please see "How to use" above.